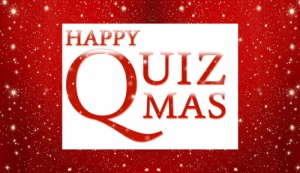 The Great EGRC Xmas Quiz
Welcome to the EGRC Christmas Quiz! All questions are running related - some general knowledge, some local knowledge and some insider EGRC knowledge. So yes, you can google some answers (no one will ever know!) but for other questions you will need to use your specialist EGRC knowledge of some of the crazy things that we have got up to this year.
To download a word document of the questions,
click here
Just have a go and submit an entry to be entered into an exciting prize draw, and the entry with the most correct answers will also win a prize. All entries to be received by 15th January 2021.
1. The first sub 4-minute mile was achieved in 1954. Who was the British athlete who accomplished this feat?
2. Run Fat Boy Run is a feel good comedy about an unfit man trying to impress the woman of his dreams by running the London marathon. Who plays the main character?
3. Like so many others EGRC had it's birthday during lockdown this year. How many years would we have been celebrating in June 2020?
4. On what date is the next Bristol Half marathon taking place?
5. "Run to the Hills" was a hit in 1982 for which band?
6. Which EGRC member lives directly above the Staple Hill cycle path tunnel?
7. In October 2019, Eliud Kipchoge became the first man ever to run a marathon in under 2 hours. What city, in which European country, did he accomplish this feat?
8 In the 1994 movie, Forrest Gump, how long does Forrest keep running for in years and months?
9. By the afternoon of Sunday 20th December how many miles had Neil Newman ran in 2020?
10. In 1897, which American city hosted the first modern day marathon?
11. Who plays the runner in the 1976 film Marathon Man?
12. In a closely fought battle, by how many days did the girls win the EGRC Alphabet Challenge in April of this year?
13. The treadmill is an English invention from 1817. What was it's original intention?
14. According to multi-national sports company ASICS, how often in miles should runners replace their shoes?
15. In April 2020 the Frenchay 10K was due to celebrate a special anniversary. What was the occasion?
16. In February 2020, the powers that be at EGRC decided to re-name the entire month. What was the month called and what was involved in the challenge?
17. The lyrics of Bruce Springsteen's 1975 hit Born to Run take the form of a passionate love letter. What is the name of the girl to whom the letter is addressed?
18. Which band released the best selling album, Band on the Run?
19. You are attending a new EGRC Covid-secure session on a Thursday evening and are booked for Group C. What time and where do you have to meet?
20. The Boston Marthon was the first marathon to allow women to enter. What year were women finally allowed to participate?
21. What animal is the fastest runner on earth?
22. You buy one EGRC men's running t-shirt and one EGRC women's vest, and you get a £5.00 club discount off one of the items. How much change do you get from £50?
23. Yvonne Cox and Jack Pitcher are our EGRC Club Championship winners this year. They both accrued the same number of winning point to get to the tops of their tables. What was the number of points?
24. What are the rules for a beer mile?
25. Name ANY club championship race in 2020 that DIDN'T get cancelled.
26. Who wrote the novel The Loneliness of the Long Distance Runner?
27. In June this year EGRC club member, Ian Mussell laid down a challenge for club members. Which footballer was the challenge named after?
28. Who has won the New York Marathon nine times?
29. "Run for fun? What kind of fun is that?" is a quote from which 1990 film about time travel?
30. Which footballer has Club Chairman Neil Newman shared a can of coke with? (pre-Covid obviously!)