Social News
---
Seems a long time ago now but we held our one and only social event of the year on Saturday 31st October – a Halloween breakfast run. In true 2020 style, the morning of the run started with torrential downpours that didn't stop. Well done to all runners who braved the weather and claimed their breakfast bun afterwards!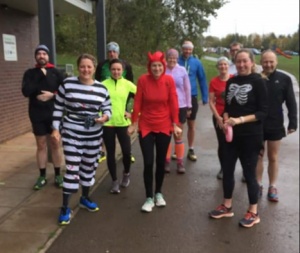 We are hoping to hold more breakfast runs when we can and will look forward to 2021 with the possibility of holding at least more than one social event once the vaccine has rolled out!
Have the best Christmas you can and fingers crossed for a happy new year!
Jules