Noticeboard
Kit Update - Xmas Party Full Reveal!!
You know what they say, the best things come to those who wait and very soon in the new year you will be able to order the best running kit in the south west.
For the full reveal get yourself to the EGRC Xmas party on Saturday 14th December where the full new kit design will be on display.
Time to get your party tickets on line is running out.
Click here
to buy your discounted tickets now .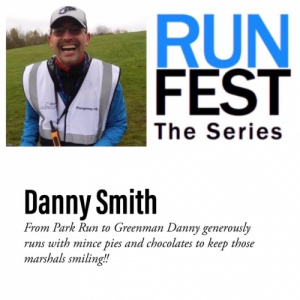 on 31st January 2020 at18:45 at Shirehampton Public Hall, BS11 9TX
Surely this event in the Run Fest series has the best line-up to date featuring our very own Danny Smith talking about his love of Park Run and progression to running Green Man Ultras.
Other speakers include: Keith Brackstone (Bristol & West Running Coach), Rob Beazley (owner of
The Running Bible
) and VI Runners Teresa Cryer, Tracey Paling and Colin Johnson.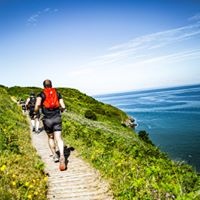 If you want to plan ahead and have a love of trail running you might want to check out this festival. Located on the Gower Peninsula, Wales on 2-5th July.
As you'd expect it features lots of guided trail running, the emphasis being on running not racing. The ticket price also includes 4 nights camping, music, talks and workshops.
Away Run anybody?
A few members of the club have been muting an idea to take part in a race somewhere is Europe with a guaranteed bit of sun, for an away run. For many years Bitton Road Runners, have been going to Palma Mallorca to take part in either the Marathon, half marathon or 10k which next year takes place on the 11.10.2020.
This is a shout out to any member who would like to take a trip with likeminded friends, to do a bit of running and few beers. Please email in to the captains -
captains@emersonsgreenrunningclub.co.uk
- if you are interested so that we can do a bit more investigation on the cost side.
A few more details.
Race entry around 45€ - https://www.palmademallorcamarathon.com/english/race-info
Flights around £175 – currently on EasyJet
Accommodation for 3 nights £170
We are thinking of leaving late on the Friday 9th returning on Monday 12th, so hopefully only one day's holiday required. Nothing is set in stone, this is still just an idea at present.
**Discount Alert**
Enertor, the official partner of RunTogether and EA Athletics, are offering a 30% discount on their shock absorbing insoles. Use code RUNTOGETHER30 before 31.1.2020 to received 30% of Enertor insoles - proven to reduce pain and injury. They are also offering a 60 day money back guarantee.